StarSpikes Pro 3

8BF Filter Plug-in

Version Details
StarSpikes Pro 3 is an older product and is no longer for sale. It has been replaced by a newer version.
Click here to learn more about the latest version.
---
Release Notes
Version 3.1.2 - June 22, 2015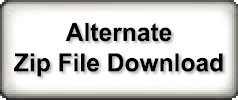 Free Update for All Version 3 Users - To upgrade to this version simply click the button above and install. You will not have to reactivate the plug-in.
Addition of installer support for Photoshop CC 2015.
Version 3.1.1 - April 7, 2014
Addition of installer support for the next release of Photoshop.
Corrected a problem with some older GPUs where only a white preview screen would be shown.
Reduced memory usage during interactive operation of the plug-in dialog.
Spike effects have been adjusted to be brighter and more vibrant.
Made improvements to ToolTip help wording.
Made error handling more robust, e.g., for memory allocation failures.
Higher quality results through improvements to internal pixel management routines.
Corrected an underflow causing an incorrect brightness for the dimmest (or only) light source in the image.
Version 3.1 - March 14, 2014
New effect editor - tune color, brightness, or position or even add effects where no star was detected.
Better support for high dpi displays - controls size up per Desktop settings, e.g., to 125%, 150%, and more.
Accelerator key improvements - keys now work more as expected no matter what control has the focus.
Higher quality effects - cleaner, smoother spikes, more natural and beautiful appearance.
Faster and higher quality preview through greater use of GPU.
Better mouse scroll wheel support including side scrolling.
Improved Quantity control ranging - more accurate control over the brightest and dimmest effects.
Fastest and most accurate image analysis yet - startup time is reduced and recognizes even dimmer stars.
Special code added to better recognize stars with significant existing optical spikes.
The max size image you can process on a 32 bit system has been increased through better RAM management.
Fixed an issue where keyboard focus wasn't managed properly when using the Settings selector.
Now initially defaults to Higher Quality OpenGL mode on more systems.
Made selection rectangle pixel-accurate.
Eliminated the possibility of duplicate light source detection between sections analyzed by different threads.
Corrected a problem where a selection made in the editor before running the plug-in would not properly align with the image pixels and effects could be drawn in the wrong place.
Corrected an issue where holding down the Control key wouldn't change to the Magnifier Tool in every case.
Radically improved performance through increased multithreading and use of SSE2 instructions.
Version 3.0 - November 11, 2013
What's New In Version 3.0
New Spike Spread effect!
Cleanest and most refined looking results yet.
New configurable UI choices from Dark to Light.
New control usability features.
Everything highly optimized to make operation faster.
Excellent Photoshop integration - familiar plug-in operation.
Hyper-accurate star recognition to the sub-pixel level.
Recognizes even dimmer stars while still rejecting nebulae and galaxies.
Installer support for the latest releases of popular image editors.
StarSpikes Pro 3 can coexist on the same machine with versions 1 and 2.
StarSpikes Pro 1.x and 2.x Users
---